What is a Credit Union?
A credit union is a not-for-profit financial institution that is owned by its members. By being owned by the members rather than a small group of individuals or investors, credit unions are uniquely capable of focusing their efforts on helping their members reach their financial goals by keeping services affordable.
Credit Unions, like CW, typically offer higher dividend rates and charge lower fees compared to banks. We also provide more personalized service and build relationships with our members. These efforts follow the credit union philosophy of members helping members.
Mission Statement
Serve our Members' best interest.
History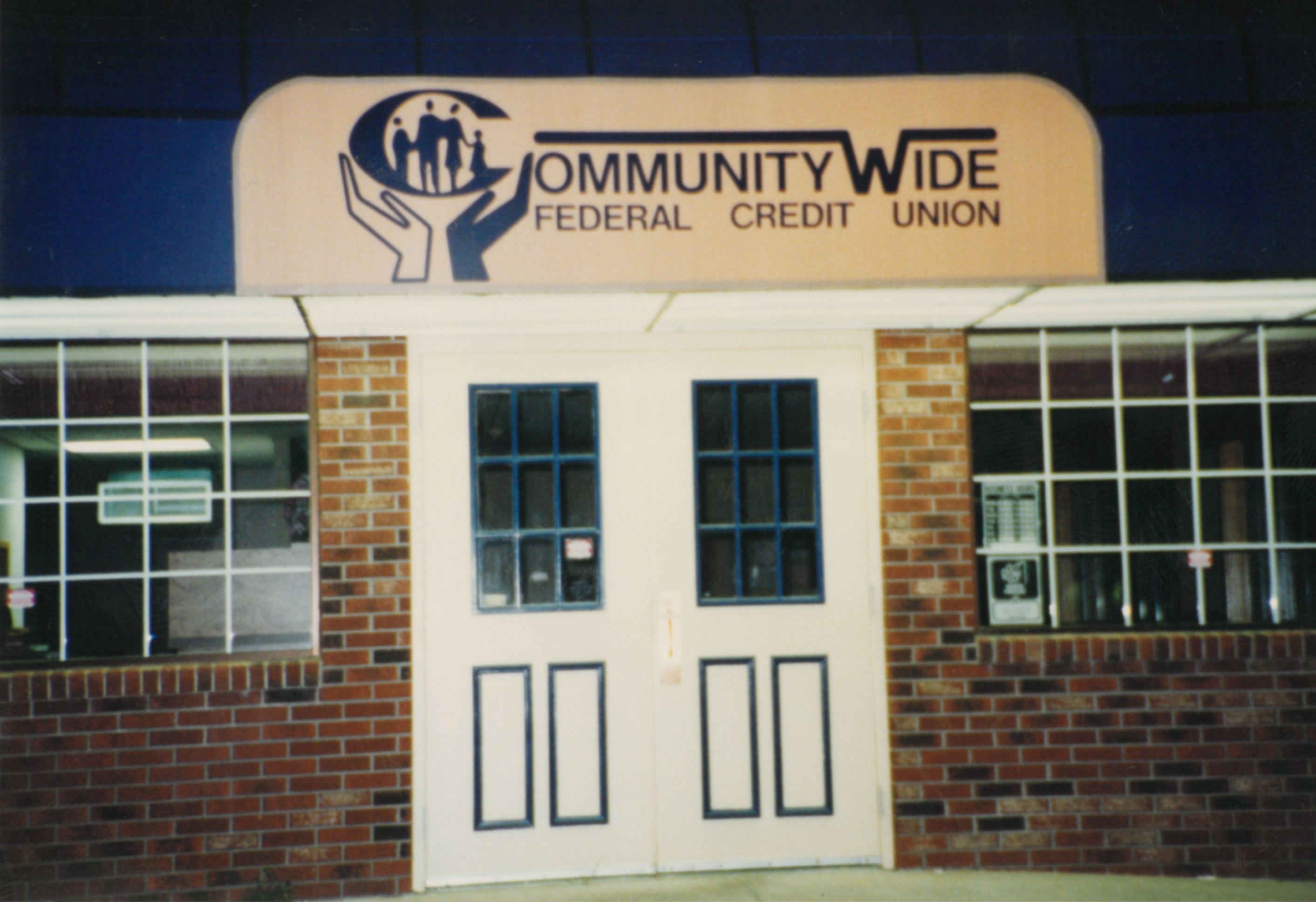 CommunityWide Federal Credit Union was founded in September of 1967 as the West Washington Association Federal Credit Union. It was established with the primary purpose of providing high value financial services to persons of modest means in the near west side of South Bend, including financial counseling and education. It depended on the efforts of concerned citizens and seed money from the Catholic Church to survive.
In September 1975, the credit union's name was changed to St. Joseph County Community Federal Credit Union. At this time it became an associational credit union, serving members of the Urban League of South Bend and St. Joseph County. This made it possible to extend financial services to many more persons in the local area. The office was located at the southeast corner of Western and Walnut Street.
In October 1978, as a struggling credit union with only $250,000 in assets, it was moved to the Credit Union Service Center office at 740 S. Chapin Street and was placed under the service center's management.
By improving the facilities and services offered, the credit union was able to attract many new members and improve profitability. Through the acquisition of the assets of Allied Products Federal Credit Union in December 1980, the credit union base expanded even further.
In January 1982, White Farm (Oliver) and AMG Credit Unions were merged into Community (St. Joseph County) Federal Credit Union, which continued to be operated by Credit Union Service Center at the Chapin Street location.
The foresight of the credit union's directors helped the credit union grow to $1.7 million in assets, which while not being especially large for a credit union at that time, this combined unit was able to offer many new products and services that were never before possible. The credit union flourished, growing several times over the next few years.
During the next several years, a number of credit unions decided to merge into Community (SJC) FCU. These credit unions served a number of area employee groups, including NIPSCO, U.S. Government Employees, Sibley, Mastic, and Wheel Horse. These mergers contributed to the growth of the credit union but the response of the new members from the community provided for most of the asset growth during this period.
In 1985, the credit union's name was changed to CommunityWide Federal Credit Union. There have been many products, services, and facility changes since then. In retrospect, some may seem to be rather insignificant, but at the time were major steps into the future for the credit union.
CW continues to focus on providing high value financial services to our members and has enjoyed considerable expansion, now with eleven offices in the Michiana area, and over $400 million in assets.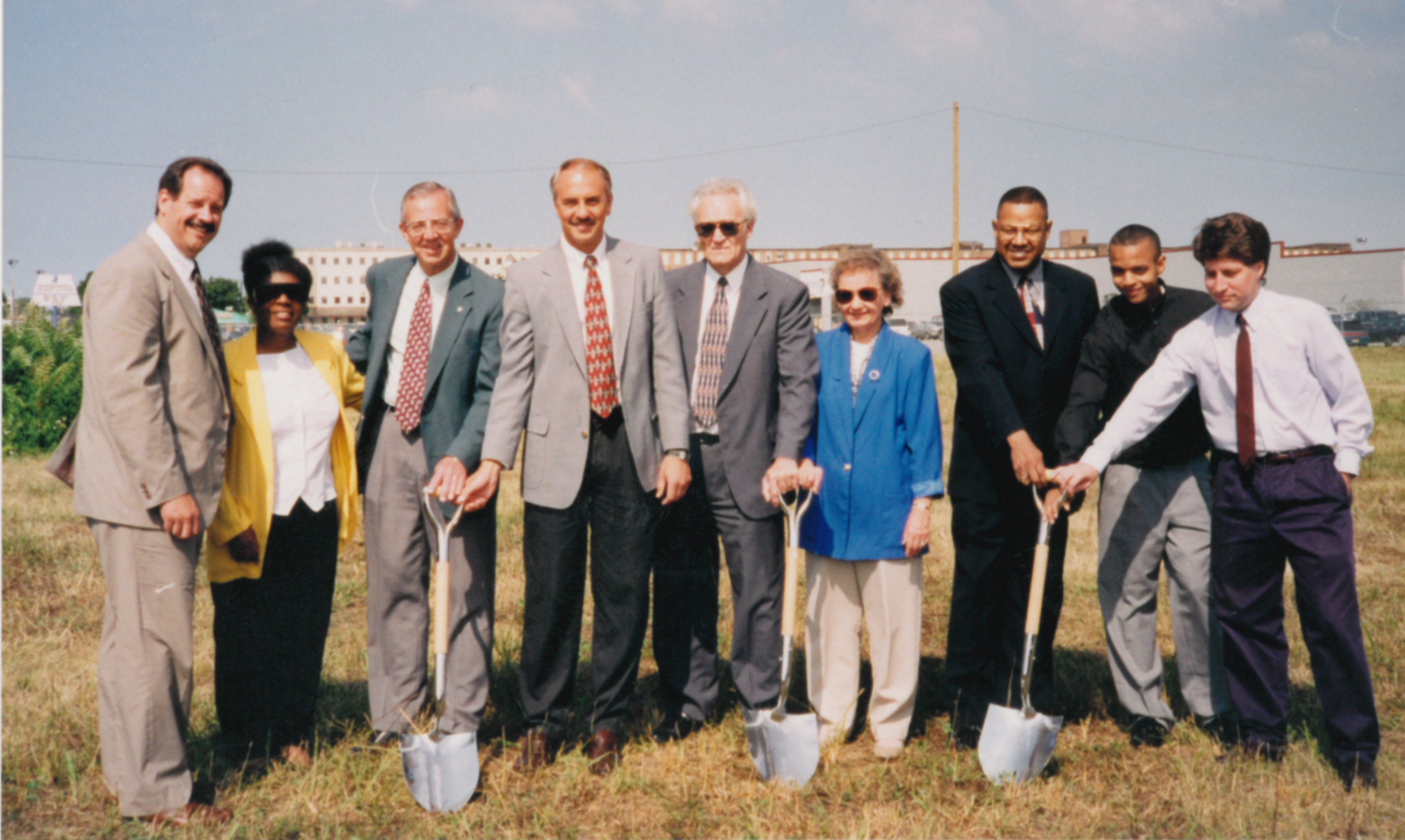 1982
April 1982 – Checking accounts and check cashing services were offered.
1984
March 1984 – Our second full service office was opened on East McKinley Avenue in Mishawaka
June 1984 – Home Equity Loans were offered
1985
August 1985 – Visa credit cards were offered
1988
October 1988 – Our third full service office was opened on West Ireland Road in South Bend
1989
January 1989 – Office hours were expanded to include Saturdays
April 1989 – IRA accounts were offered
June 1989 – "Sybil" telephone teller services were offered
1990
August 1990 – Our office on East McKinley was moved to West Edison Road in Mishawaka
October 1990 – Our fourth full service office was opened on West Sample Street in South Bend
1993
January 1993 – ATM cards were issued to members
1994
January 1994 – Tax service and refund loans were offered
October 1994 – Dividends on a daily basis were paid on all accounts
1996
February 1996 – "Funds" savings accounts were offered
1998
January 1998 – The newly built Western Avenue headquarters replaced the Chapin and Sample Street offices.
2000
January 2000 – A newly built office was opened on Lincolnway East in Mishawaka
2002
January 2002 – Two more offices were constructed, on East Ireland Road in South Bend and Hickory Road in Mishawaka. These replaced our West Ireland and West Edison Road offices.
February 2002 – Michiana Goodwill Boosters became an association affiliate.
2004
May 2004 – Our fifth full service office was opened on Fir Road in Granger
2005
July 2005 – Online bill payment offered
2006
December 2006 – Our sixth full service office was opened on State Road 933 in South Bend
2008
December 2008 – The Saint Joseph Valley Marine Corps League became an association affiliate
2009
January 2009 – Our seventh full service office was opened on Cassopolis Street in Elkhart
April 2009 – Our eighth full service office was opened on West Jefferson Street in Plymouth
December 2009 – CW joins the social media world of Facebook and Twitter
2010
January 2010 – Our ninth full service office was opened on Lincolnway East in Goshen
2011
January 2011 – Our tenth full service office was opened near Lincolnway East and Ironwood in South Bend
Fall 2011 – Our eleventh full service office was opened on Husky Trail in Warsaw
2012
July 2012 – Mobile Banking app offered
2014
April 2014 – ID Theft Protect services offered
April 2014 – Remote Deposit Capture app offered
2016
January 2016 – Shared Branching services made available to CW members and guest members at CW locations
October 2016 – ID Protect app offered
2018
January 2018 – Complete core system upgrade. Redesigned website. New home banking and mobile banking platform. Enhanced digital features and paperless in branch operations.
2023
January 2023 – River Bend FCU merged with CW, growing our member base by around 600 new members.
As we move into the future we will diligently seek to continually improve the products and methods of operation that we implement at CW. We will strive to ensure efficient, personalized, and convenient services, on the cutting edge of technology while focusing on the needs of all our members.
Go to main navigation