Use our financial calculators to help plan for all your future goals and find blog posts relevant to your financial journey.
GO TO THE FINANCIAL RESOURCE CENTER

Whether you are looking to pay off your debt, improve your credit score, plan to purchase a home, or need to create a budget, Greenpath can help.

Founded by Duke University undergraduate students, Zogo makes financial education fun - plus you earn real rewards for learning!

Identity Theft is a serious and growing problem. With a CW Checking you are provided comprehensive identity theft and recovery services.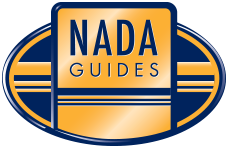 Thinking of selling, refinancing, or purchasing a different vehicle? Make sure you are getting the best price. Check the value of your vehicle quickly and easily.
Go to main navigation