What is ID Protect? A comprehensive identity protection coverage that provides tools for preventing and detecting identity theft, and correcting it should you ever become a victim. ID Protect is included with all CW Checking accounts.
Why do I need ID Protect? For the 17th year in a row, identity theft is among the top three reported consumer complaints. Of more than 3 million complaints filed, 13 percent were identity theft related.* In the past six years identity thieves have stolen over $107 billion.**
Keeping yourself and your family*** protected from fraud and loss is possible with a CW Checking. How will ID Protect benefit you?
Prevention
Upon enrollment in ID Protect you will have access to valuable advice on ways to protect yourself. Read educational tips and access valuable online resources related to identity fraud and credit.
Detection
Identity fraud is often accomplished by stealing personal information and applying for credit items with it. ID Protect helps fight this by keeping you informed on the state of your credit.
Credit File Monitoring – Upon registration and activation you will receive daily credit file monitoring and automated alerts of key changes to your Experian, Transunion, and Equifax credit reports. You can elect to receive email or text notifications whenever a change takes place.
3-in-1 Credit Reporting – Following registration and activation of your coverage you can review a NEW 3-in-1 credit report every 90 days or whenever you receive a credit file alert.
Total Identity Monitoring – We will continuously monitor over 1,000 databases for changes to your credit file or use of your personal information. Simply register and activate your coverage to be protected.
Correction
Debit and Credit Card Registration – By registering for ID Protect you also have the option to register all of your credit, debit, and ATM cards. You can rest easy knowing that in the event that your cards are lost or stolen you can make one toll-free phone call to cancel and request replacement cards – and your liability is limited.
Fully Managed Identity Theft Resolution Service – You are provided access to a dedicated consumer fraud specialist, who will be assigned specifically to your case, and will work with you until your credit and identity are completely restored.
Fraud Expense Reimbursement Coverage**** - Your expenses related to clearing your name and helping to repair your damaged credit are covered. This reimbursement covers not only attorney fees, long distance calls, and certified mail, but also lost wages as a result of taking time off work to resolve your identity theft case.
Fight Back!
Should you ever become a victim of identity theft, ID Protect provides you with access to a case manager who provides end-to-end recovery support on your behalf. Working as your advocate, the case manager handles everything from reviewing your credit report with you to notifying relevant agencies and creditors. They will assist you in placing fraud alerts on your credit report and will create your personal case file. Your case manager is there to walk you through the entire recovery process – until your identity and credit are completely restored.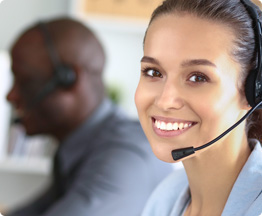 *Federal Trade Commission. Consumer Sentinel Network Data Book, March 2017
**Javelin Strategy and Research. Identity Fraud Report, February 2017
***ID Protect services is a personal identity theft protection service available to account owner(s) and their family. Family includes: Spouse, persons qualifying as domestic partner, and children under 25 years of age and parent(s) who are residents of the same household. ID Protect benefits are available to joint account owners (unless otherwise noted). Benefits are not available to a "signer" or "beneficiary" of the account who is not an account owner. Service is not available to businesses and their employees, clubs, and/or churches and their members, schools and their employees/students.
**** Identity Theft Insurance underwritten by insurance company subsidiaries or affiliates of Chartis Inc. This description herein is a summer and intended for informational purposes only and does not include all terms, conditions, and exclusions of the policies described. Please refer to the actual policies for the terms, conditions, and exclusions of coverage. Coverage may not be available in all jurisdictions.
Insurance product is not a deposit; not NCUA insured; not an obligation of the credit union; not guaranteed by credit union or any affiliated entity.
Go to main navigation